Some time ago I wrote about what learning means to me and how to get some interesting reading/thinking/learning material from web pages and blogs.
While for me reading is a Hobby with a capital H, for some it may not be [ I don't understand that 100% – I mean BOOKS, duh – but I know it happens 😉 ]. Still, even for people who love reading as much as I do, sometimes just reading is not enough, especially when it comes to books/posts/ papers about some specific, technical issues, in my case connected to testing. After finishing a blog post I can sometimes add a comment if the blog author allows it and discuss some ideas I got or ask a question that popped into my head while reading. Not all authors allow it and even if they do, sometimes nobody comments back.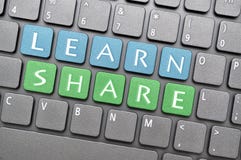 When I was working in accounting, the thing I envied the most, when it came to my programmer friends (beside their earnings), was the fact that they BELONGED. They were a part of a community with forums, sites, FB groups, meetings, conferences etc. I wanted to have those opportunities to learn from others, to discuss and share experiences.
Back in June and July when I spent a lot of time online researching testing I found places that I started to visit, places that are currently in my top bookmarks – I go there often now, just to take a look every few days, and once a week to read or discuss things that got me interested during the last few days.
Ministry of Testing. Great place with so many opportunities! Some features are paid, but there is a lot of free things: webinars, articles (my favorite newsletter comes from here!), meetings etc. When it comes to discussions you can either visit their FB MoT group. or…
Software Testing Club – discussions, posts, articles, info about all kings of testers events and webinars. Just be careful – you start reading about one thing in a moment of spare time, and suddenly it's 4 hours later and you are watching a webinar on JIRA risk testing. Whether you want to just know what's going on in testing world, searching answer to a specific question or want to read an interesting article – this is a place for you. It's really nice to be a part of the club, ya know… And do not forget to put yourself on a Testers Map!
Those who speak Polish may also enjoy great FB community on Testowanie Oprogramowania. When other groups in English grow to be 70% job offers, 20% links and maybe 10% discussion, admins here work hard to make it a place for discussion and experience exchange. Just reading questions can be helpful (and knowing you can ask too).
Sometimes though you may want to have some contact that requires a protein interface… Fortunately there are meetups! Human interaction, possibility to just sit in a room full of people with similar interest, meeting new people and talking to them – that's worth getting out of the house (even if it's winter and it's cold, like now…)
In England and Netherlands you can attend meetings organized by Ministry of Testing. In Poland we have testers meetups in lots of cities: WarszawQA, BiałQA, WrotQA, PapryQArz, TrójQA, PtaQ, KraQA. They usually follow a pattern of one presentation (+ Q&A), break to mingle, second presentation (+ Q&A) with occasional self-organizing after-party. Attending is always fun, even if you do not understand 100% of what you hear. These meetups are also a great spot for your first tester talk.
Beside the strictly QA groups there are also other IT related meetings, such as wonderful Women in technology (not only for girls), who organize regular meetings in Gliwice, Katowice, Kraków, Warszawa and Wrocław. Everyone are also welcomed to Geek Girls Carrots meetings. Sometimes you'll hear about being a SAP consultant, other time about creating your own IT start-up (although there's a catch – you'll probably get involved in some kind of integration game that involves actually talking to other people 😉 )
All in all, the most important thing is – being a tester is being a part of a community. Use that to your advantage – read, write, discuss, meet, listen, share and learn from each other. We're always stronger and better together
Next week I'll be speaking at #43 WiT meeting in Wrocław – it'll be my first time (I strongly hope it won't be the last one). Expect a post about this sometime next week.